PRODUCT DETAIL
26mm Wide 50mm Super Light Pattern Carbon Spoked Road Clincher & Tubeless Wheelset (SC-26WH50TL-CSW)
Product Details
The Speeder carbon spoked wheelset features a totally new patented process for attaching carbon aero spokes, that along with a super light pattern filament wound carbon rim make this an exciting new super light all-carbon wheelset.
Rims: Filament winding offers precise and repeatable carbon construction, without the variability associated with hand layup, it results in a more consistent layup that allows a low proportion of resin to be used, reducing weight for the same strength.
Spokes: The carbon spokes provide both higher stiffness and better fatigue life in comparison to traditional steel spokes, also, it weighs 3.2g per only including nipple, which is 1.35g lighter than Sapim CX-Ray.
Hubs: Purpose-designed straight pull road hubs to match carbon spokes, with lower drag and loss-free power transmission.
Material: Toray T700 (Imported from Japan / Korea)
Size: 700C
External Width: 26mm
Internal Width: 19mm
Depth: 50mm
Weave: Unique pattern surface
Finish: Matt / Glossy (Customized with your logos)
Spoke count: 16/21H
Hubs: Speeder GTR road straight pull, 6 pawls, 15mm diameter axle
Spokes: Carbon ultra light aero spokes (3g)
Weight: 1340g+/-30g
Rider weight limit: 120KG
Max tire pressure: 125PSI
Max spoke tension: 140KGF
Flatness: ≤0.2mm
Roundness: ≤0.3mm
Highlights
Patented filament winding process to ensure that each carbon fiber layer can be distributed evenly and bonded tightly, enabling its strength to reach a maximum value. Also machine managed process can avoid the random layup errors and result higher accuracy & precision.
The rim bed is wound layer by layer in carbon fibre over a mandrel in a computer controlled process, this enables precise fibre orientation, continuous fibre paths, and higher fibre to resin ratios, resulting a more durable carbon rim.
Patented self-developed 240 degree high temperature resin, tested by DMA / DSC in house.
Carbon fiber pre-preg weaving in house, impregnating with own HTG resin system.
X-Ray machine to inspect the inside layup structure to guarantee the strength from every aspect.
First time 220 degree molding; Second time 230 degree baking 8 hours; Third time 230 degree baking 6 hours.
Full inspection of tire pressure test at 140psi for every rim.
Rim profile designed by American composite expert who use CFD work to optimize the aerodynamics.
UCI / ISO test standard; Wind tunnel test in Arizona USA.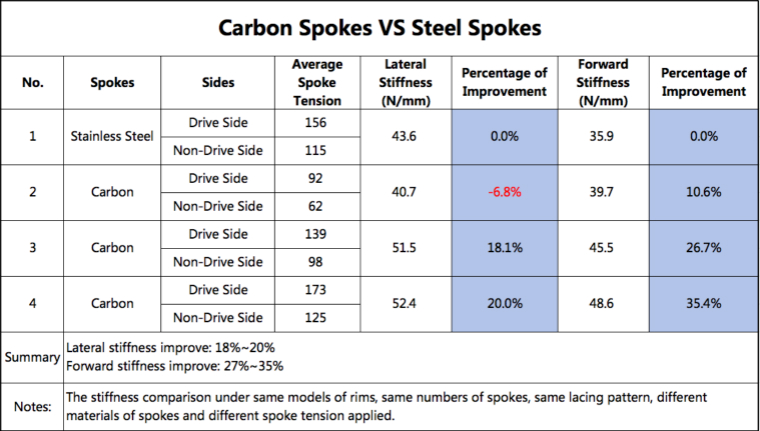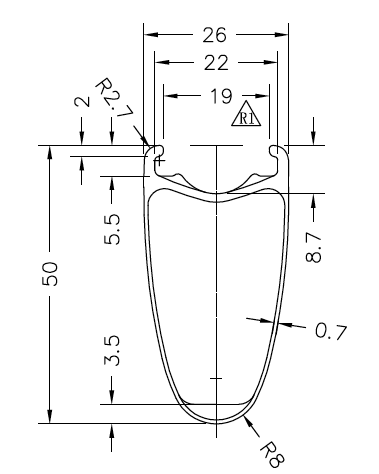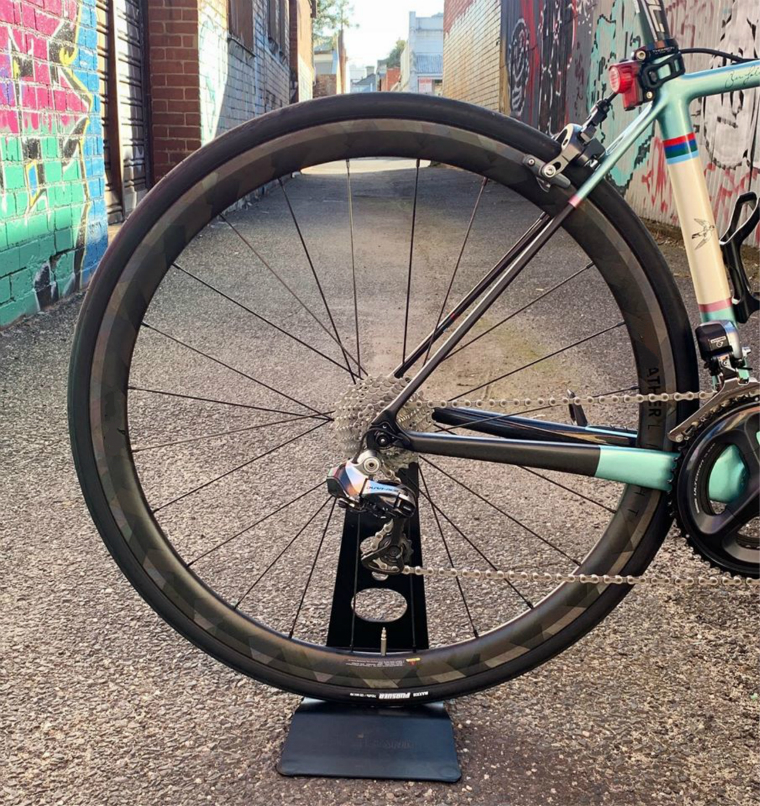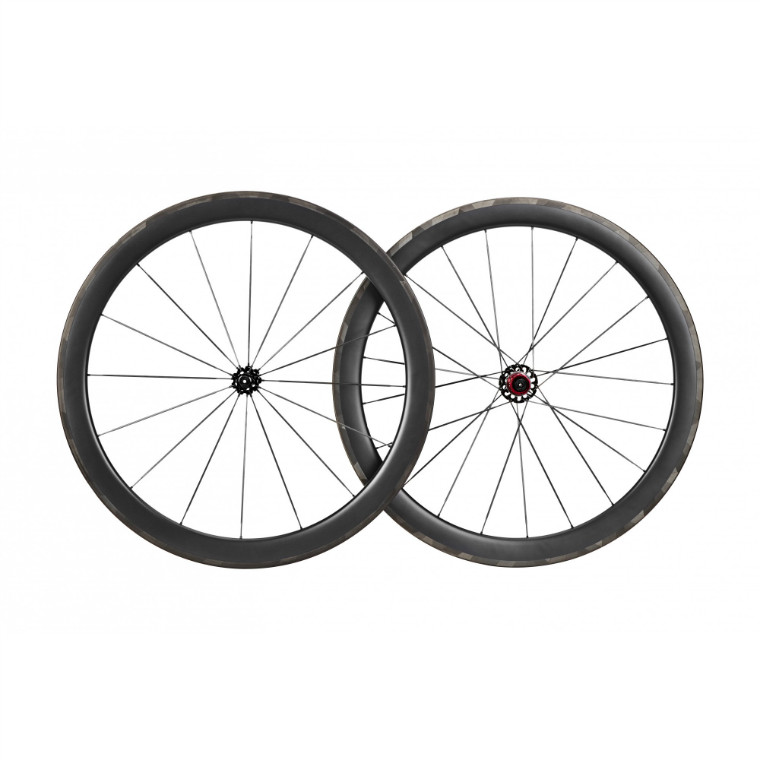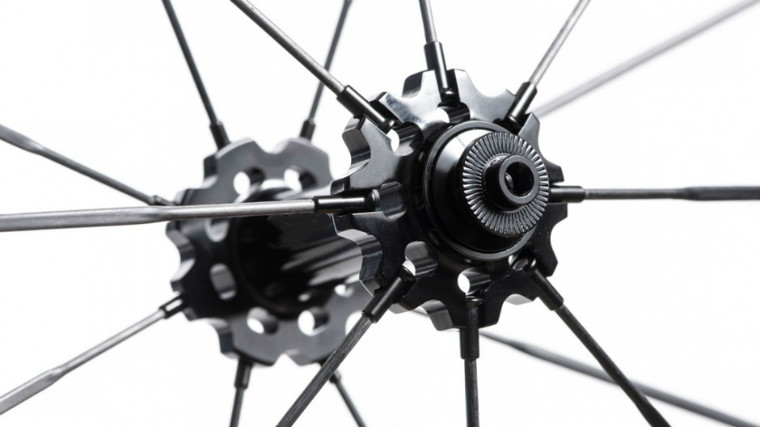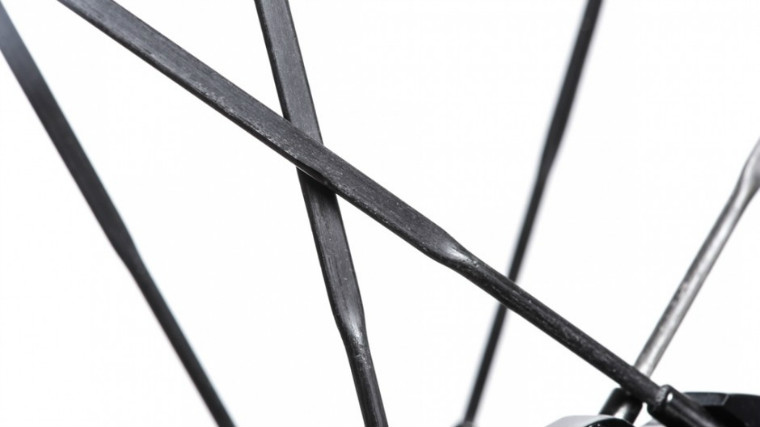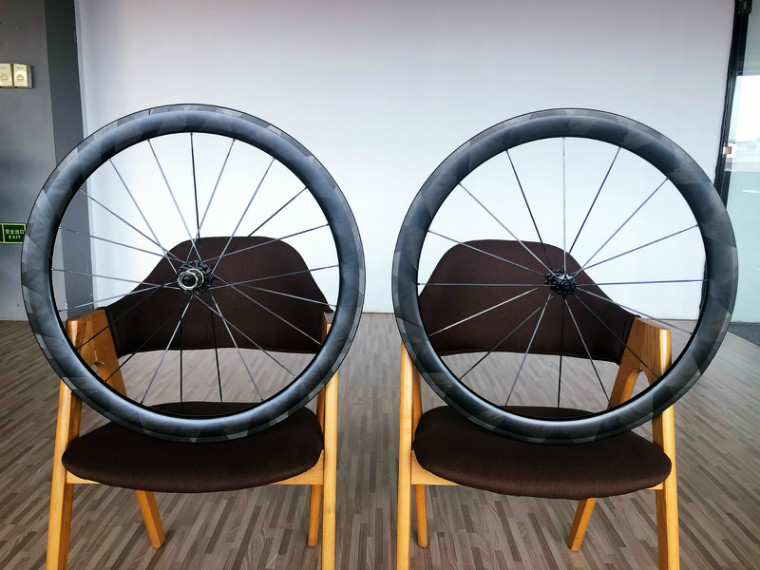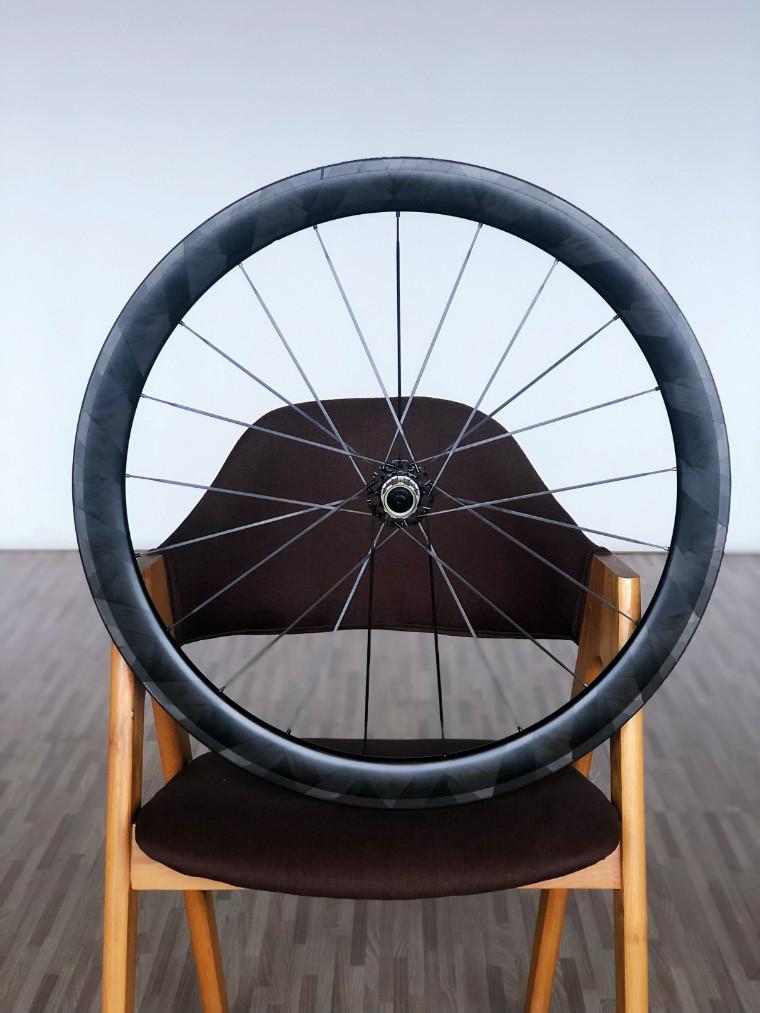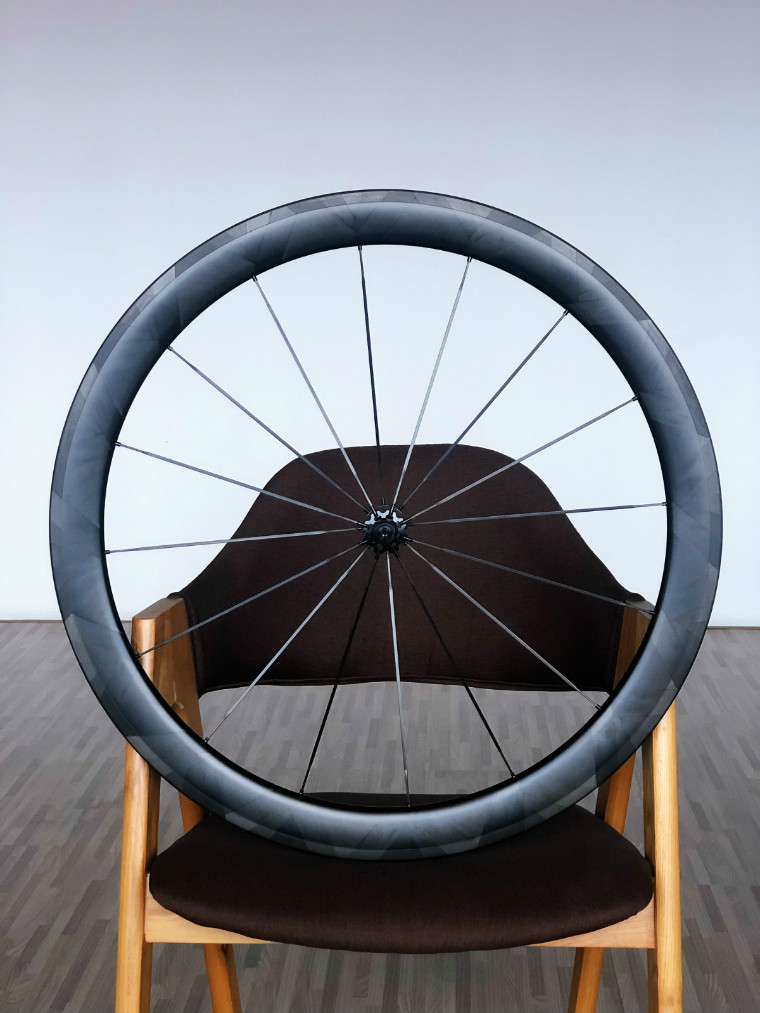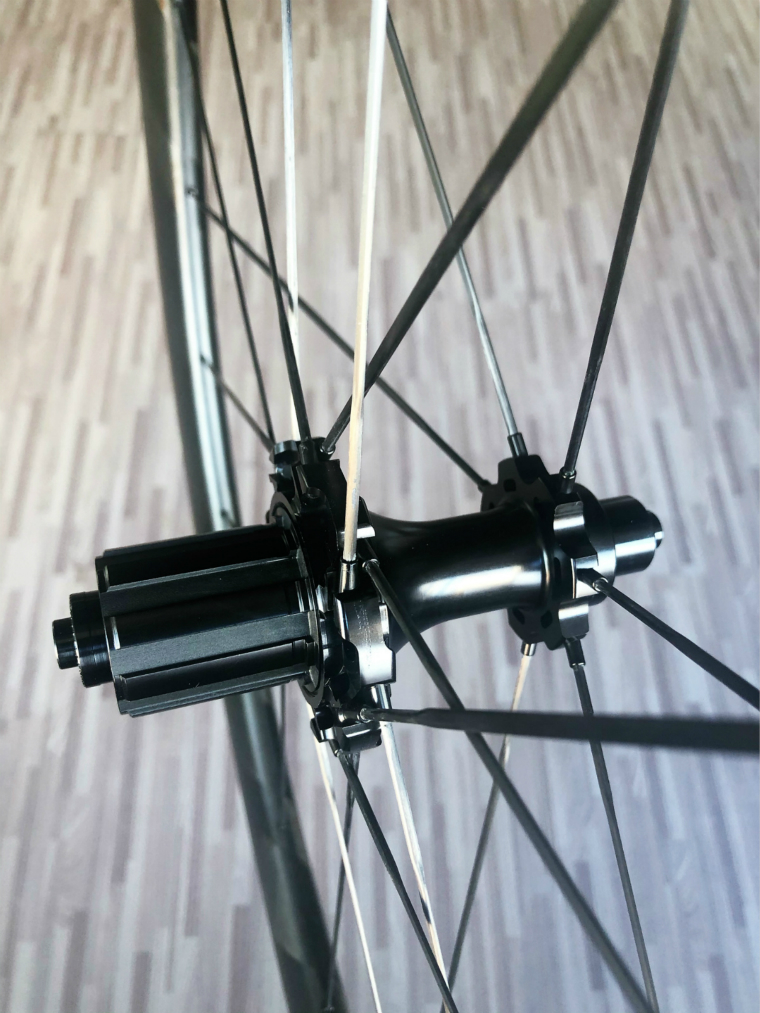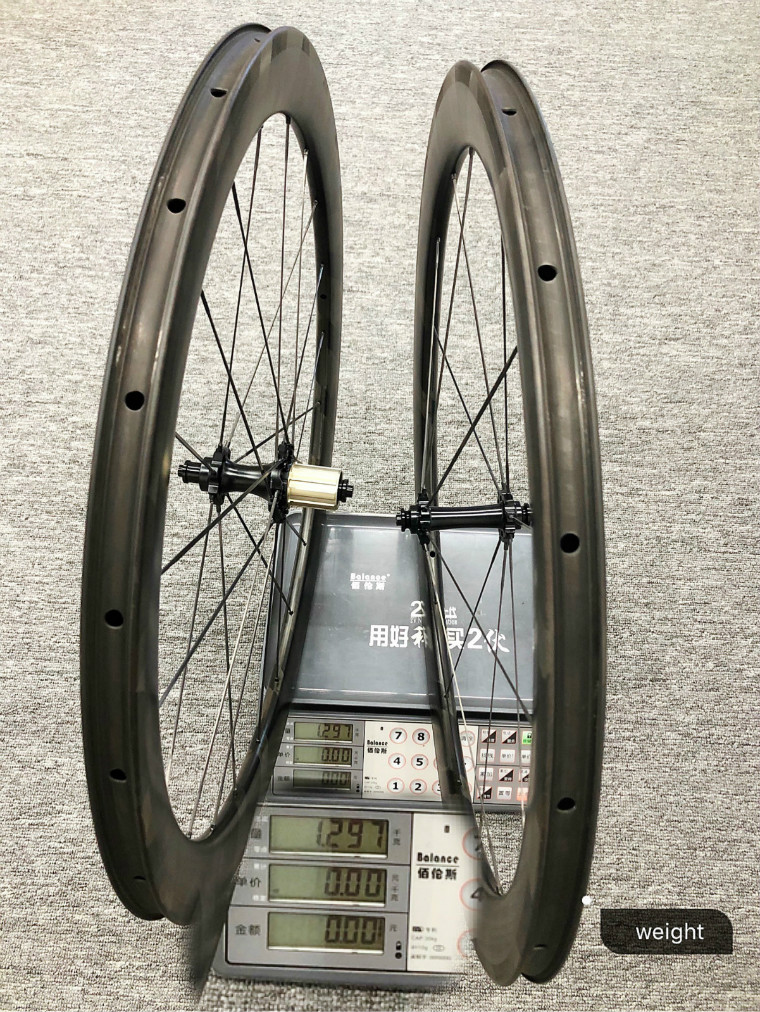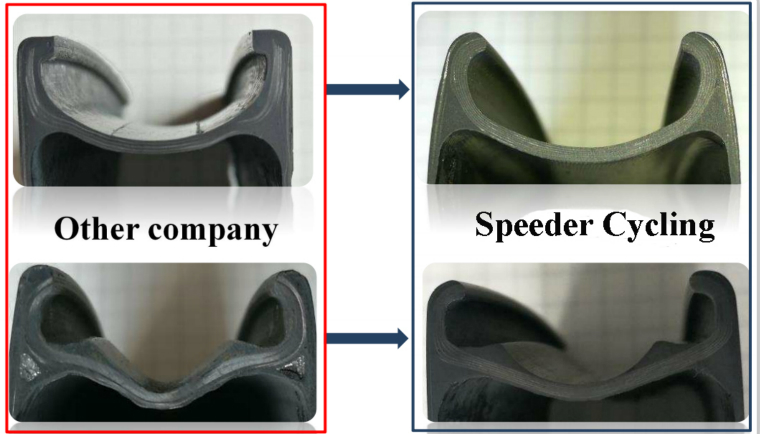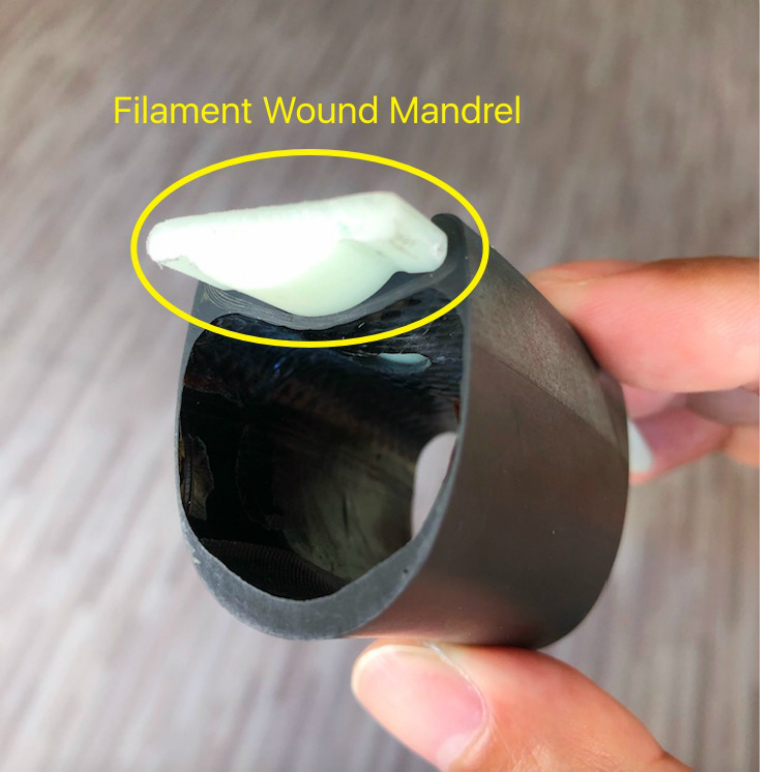 Related Products