PRODUCT DETAIL
Product Details
Super Light Pattern (SLP) has been created and improved on the basis of Filament Wound Series, they are fully manufactured by our new developed filament winding machine.
The automated layup work is much more precise than manual operation.
The overlap triangle design on each spoke hole has provide the highest strength.
The single spot reinforcement save around 60g per rim.
The unique pattern surface is distinct from every carbon rim that is available in the market.
Specification Highlights
Material: Toray T700 220 degree heat resistant patented resin
Size: 700C Carbon fiber pre preg weaving
Width: 26mm Double core mold
Depth: 50mm Filament winding manufacture process
Weave: UD / 3K / 12K One time high temp molding and two times high temp cooking
Finish: Matt / Glossy UCI / ISO test standard
Spoke count: 16-24H Wind tunnel test in USA
Nipple hole: External / Internal Highest level quality control system
ERD: 539.2mm
Rider weight limit: 120KG
Max tire pressure: 125PSI
Max spoke tension: 140KGF
Flatness: ≤0.2mm
Roundness: ≤0.3mm
Weight
20H: 463g+/-15g (77g lighter)
24H: 477g+/-15g (63g lighter)
Cross Section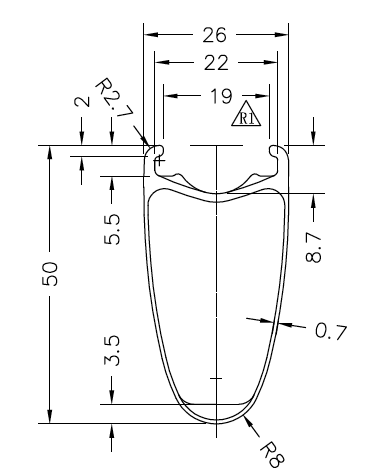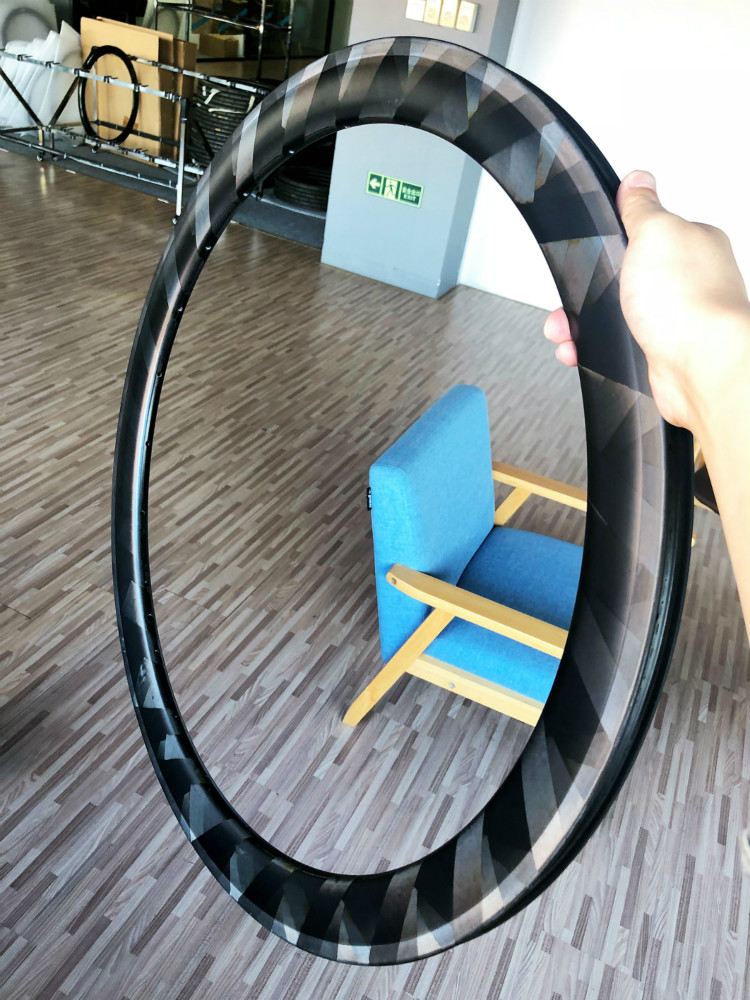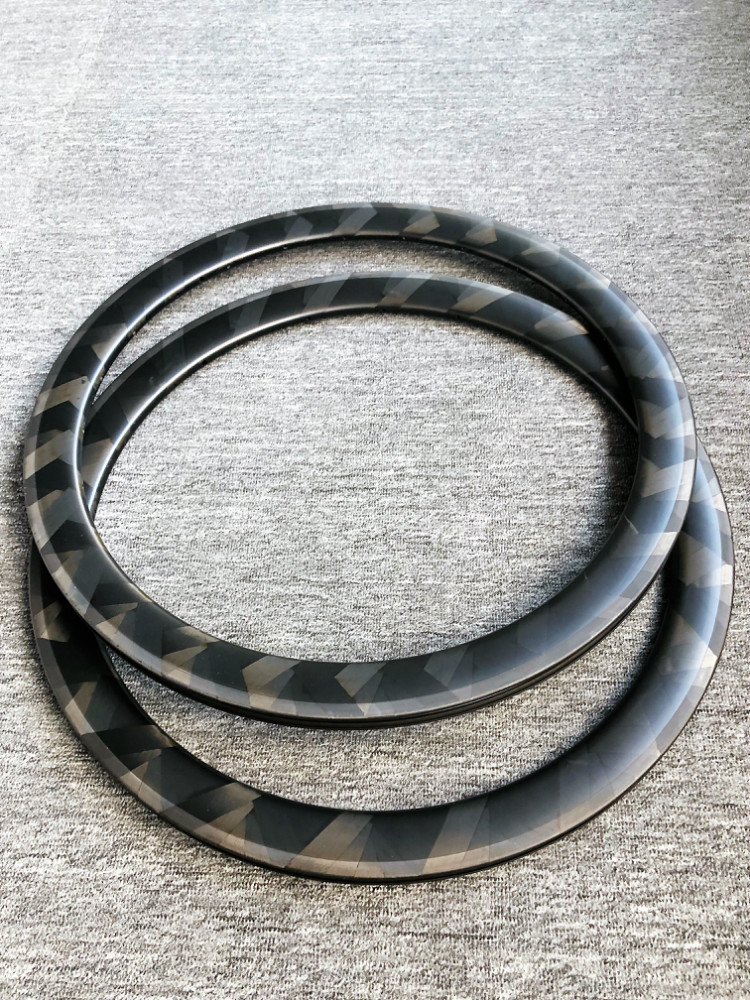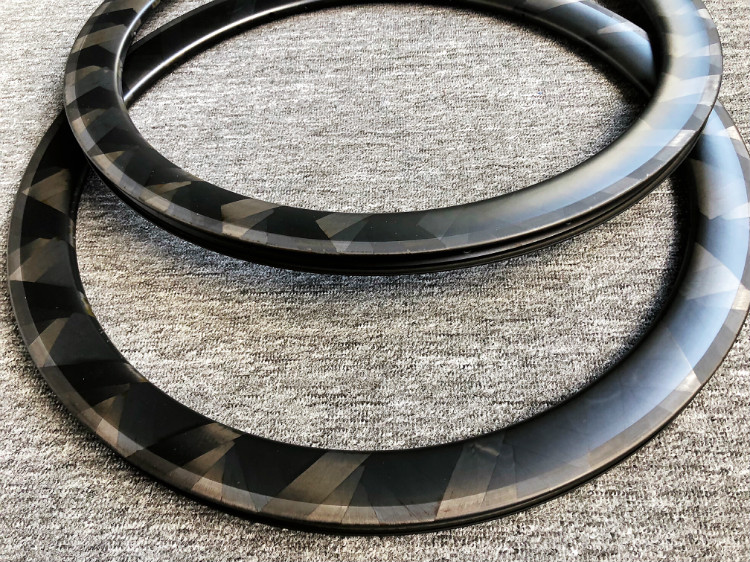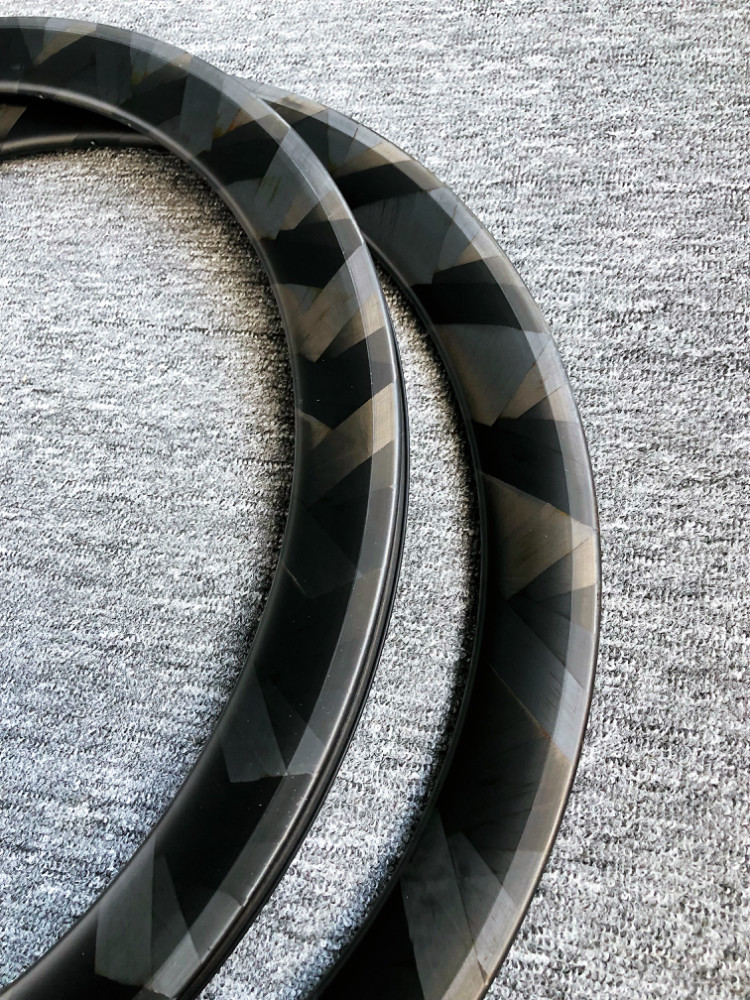 Related Products