PRODUCT DETAIL
28mm Wide 45mm Super Light Pattern Carbon Road Disc Tubeless Clincher Rims (SC-28RD45TL-SLP)
Product Details
Super Light Pattern (SLP) has been created and improved on the basis of Filament Wound Series, they are fully manufactured by our second generation filament winding machine. The brand new layup pattern places fibres aligned in a series of increasing angles radiating from the spoke hole up to the tire bed, this technology optimizes the transmission of force from the spokes to the rest of rim, and provides additional material to create high strength at the spoke hole area while minimizing unnecessary weights between the spokes.
- The full automated filament winding process with no random layup errors lead to higher accuracy and precision.
- The overlap triangle design on each spoke hole has provided the highest strength.
- The single spot reinforcement save around 60g per rim without sacrificing the stiffness.
- The unique pattern surface is distinct from every carbon rim that is available in the market.
The new 21mm internal wide rims provide better fit for higher volume tires that increase grip, lower rolling resistance and greater comfort. They have been optimized for crosswind stability at a variety of yaw angles.
Specs
Material: Toray Carbon T700 (Impregnated with self-developed resin in house)
Type: 700C road clincher & tubeless
Brake: Disc brake only
External Width: 28~30mm
Internal Width: 21mm
Depth: 45mm
Weave: Unique pattern surface
Finish: Matt / Glossy (Customized with your logo artworks)
Spoke count: 24H
Nipple hole: External
Weight: 450g+/-15g
ERD: 549mm
Rider weight limit: 120KG
Max tire pressure: 125PSI
Max spoke tension: 140KGF
Flatness: ≤0.2mm
Roundness: ≤0.3mm
Highlights
-- Patented filament winding process to ensure that each carbon fiber layer can be distributed evenly and bonded tightly, enabling its strength to reach a maximum value. Also machine managed process can avoid the random layup errors and result higher accuracy & precision.
-- The rim bed is wound layer by layer in carbon fiber over a mandrel in a computer controlled process, this enables precise fiber orientation, continuous fiber paths, and higher fiber to resin ratios, resulting a more durable rim.
-- Carbon fiber pre-preg weaving in house, impregnating with own HTG resin system. The resin is tested and approved by DMA / DSC.
-- X-Ray machine applied to inspect the inside layup structure to guarantee the strength for every area.
-- Computational fluid dynamics applied to design the rim profiles to optimize the aerodynamics, enabling the rims to run faster at every yaw angle.
-- Much higher test standard in house than official UCI / ISO; Wind tunnel test in Arizona USA.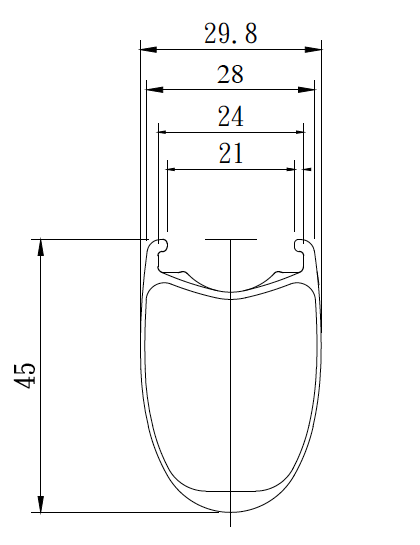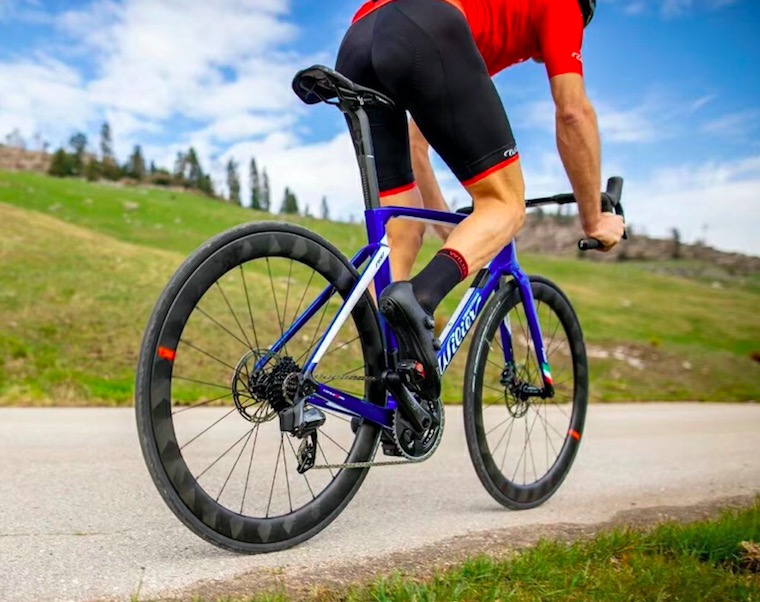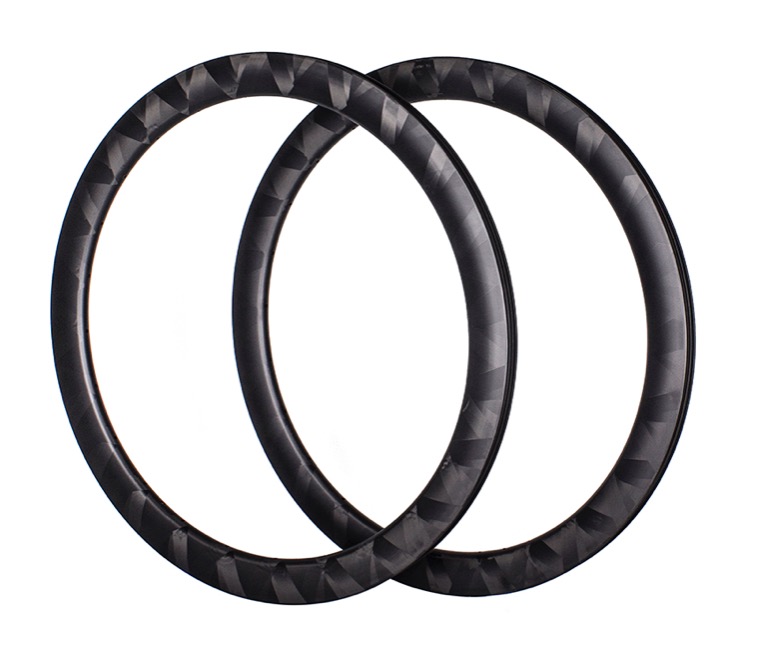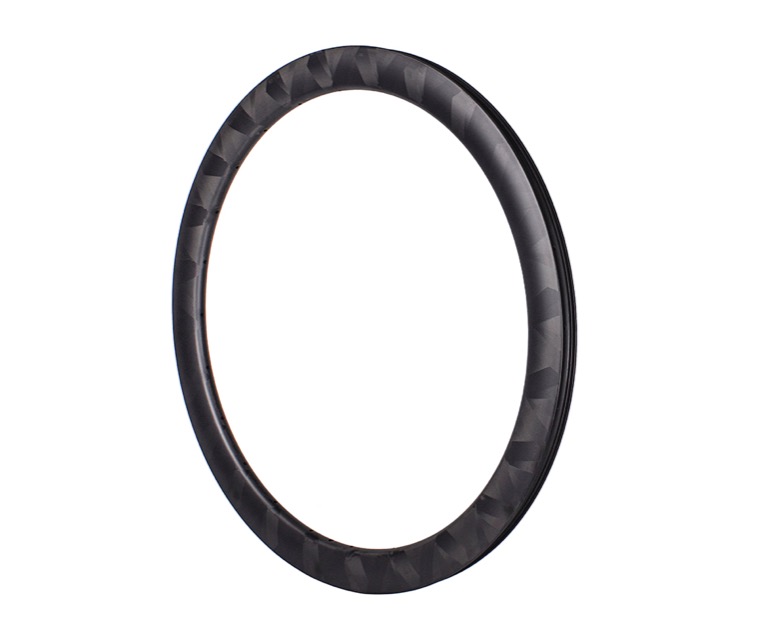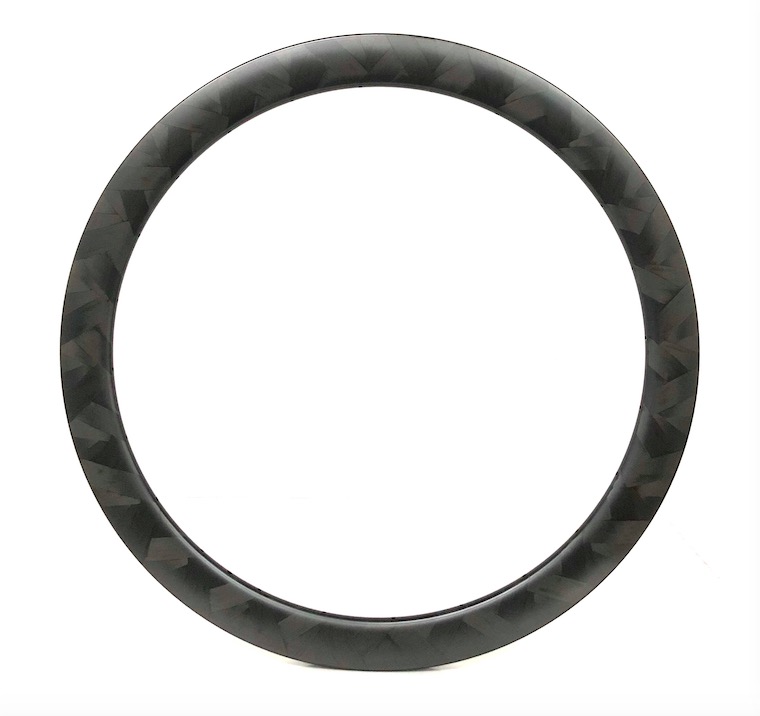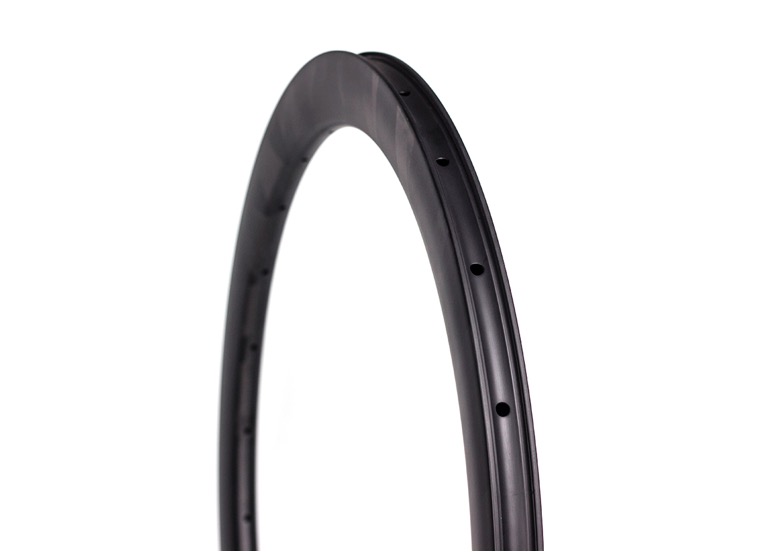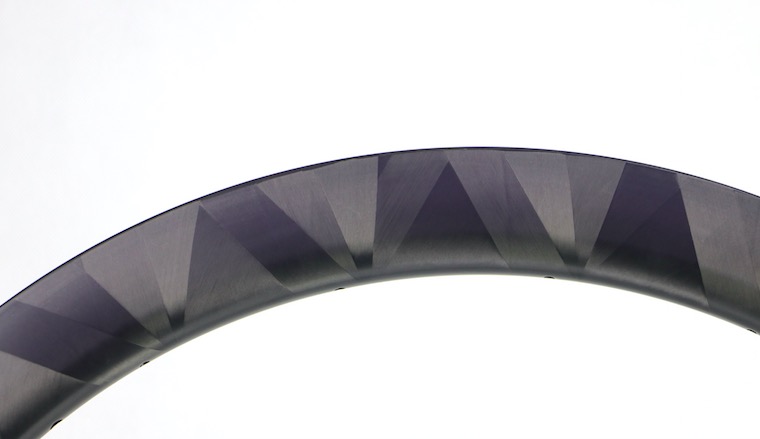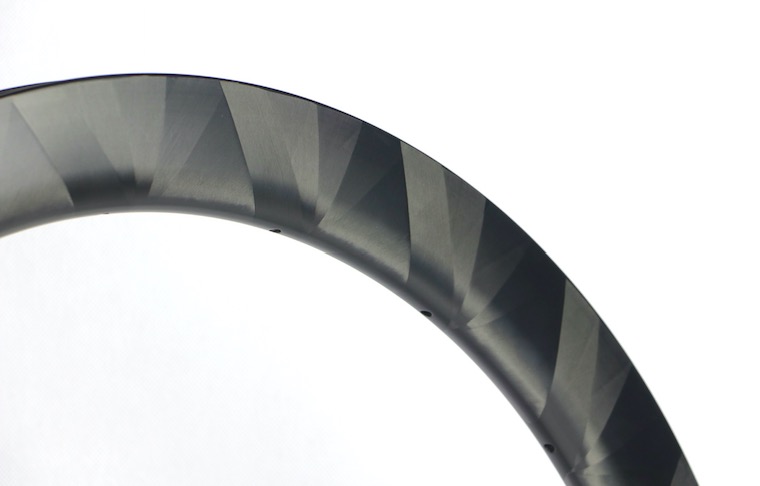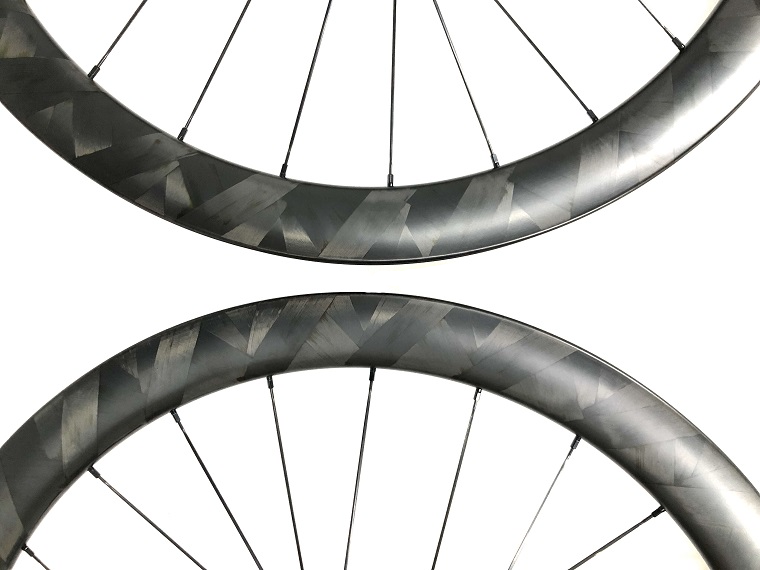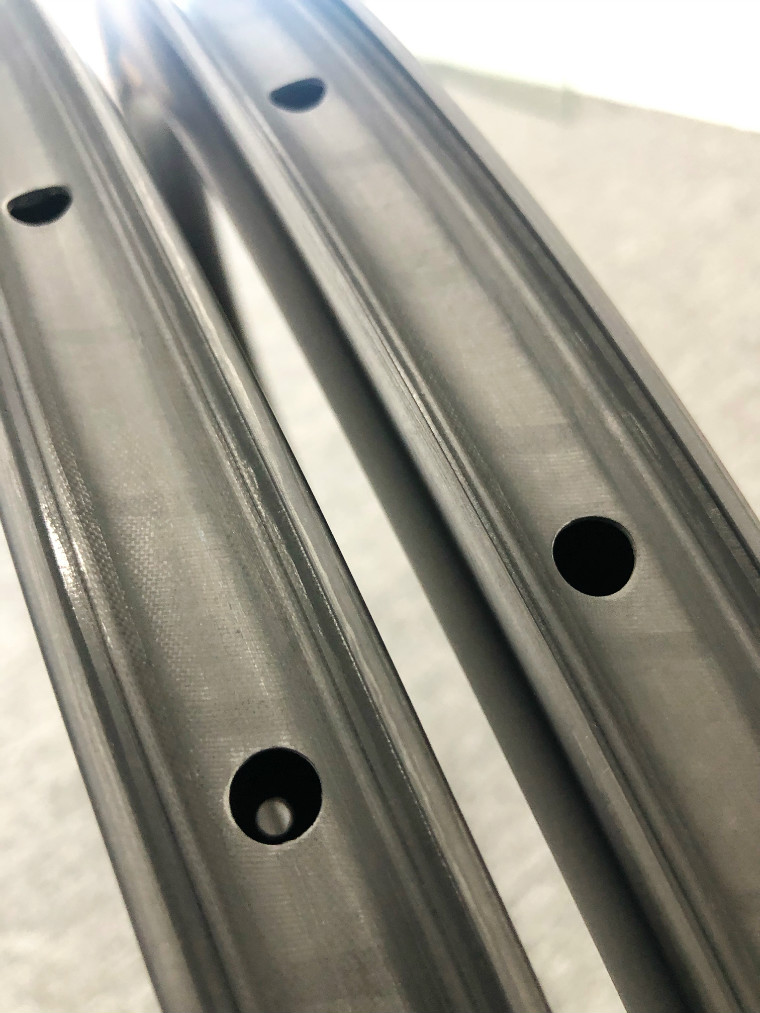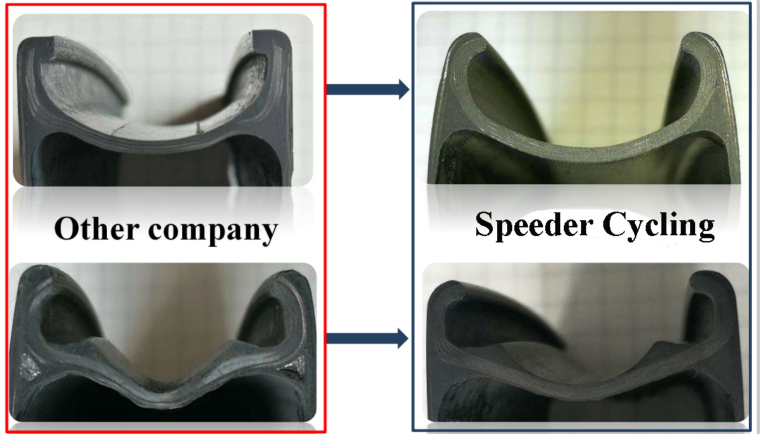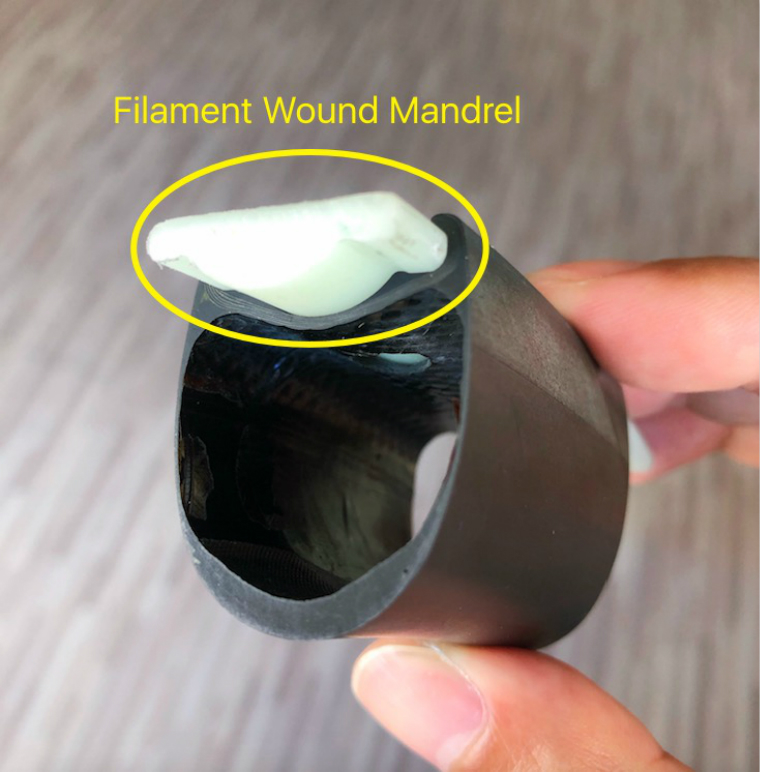 Related Products