NEWS DETAIL
| | |
| --- | --- |
| What is a Cyclocross Bike? | 03-Nov-2014 |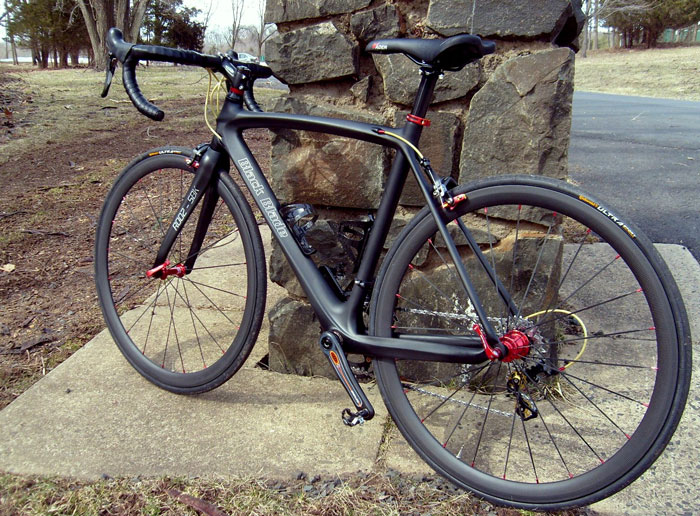 You've probably heard the term being used around the place, but what exactly is a Cyclocross (CX) bike?
Cyclocross is a massive sport in European countries like Belgium, The Netherlands and France and is growing rapidly in the US as well. Even in my far-flung corner of the world I have begun noticing more and more races popping up.
As the racing takes place during the Northern winter (September to January), climate and weather add to the spectacle. Iconic scenes of riders shouldering bikes in heavy snow are not uncommon. The racing is usually on a circuit about 2km (1.25 miles) in length and features mud, sand, dirt and obstacles like steps, which often require the racers to dismount and shoulder their bikes to get over.
The pace of a Cyclocross race is fast, requiring a high level of fitness and superb bike handling skills.
If you're interested, contact your local bike shop and check out the bikes or get details on local clubs and/or races in your area. In the meantime, familiarize yourself with some of the equipment required to participate in a cyclocross race by reading on.
Brakes
Until recently brakes were usually the old school cantilever rim style (like the Avid Shorty) because of the good clearance. This helps firstly with mud clearance and secondly allows larger volume or width tires to be used. Also look for top-bar brake levers mounted close to the stem, these help with controlling the bike while braking in technical situations.
The UCI has now allowed disc brakes to be used and with new models coming out from Shimano and SRAM, including hydraulic options, rim brakes will probably be relegated to history.
Wheels and tires
Cyclocross wheels are the same diameter as a road bike (700c) but with wider rims to accommodate larger width tires. Typically you will see 700 x 30-38c tires with a knobby tread.
The wheels themselves are designed to take more abuse than a standard set of road wheels; even so, you will still see carbon rims being raced at the highest level.
Frames
At a glance you could be forgiven for thinking this is a road bike; it certainly looks like one from a distance. Cyclocross bikes may be constructed from carbon, alloy, steel or titanium dependent on the price (obviously!) and the purpose of the bike (e.g. a race bike will be made of carbon or lightweight alloy).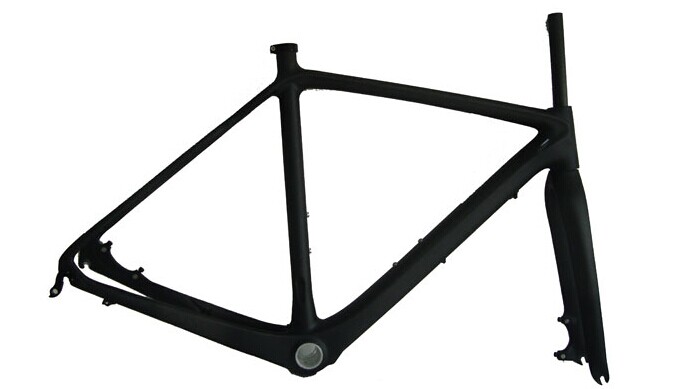 The frames will be a lot tougher than your average road bike, as will the forks. In terms of geometry, expect to see a higher bottom bracket for off-road clearance and a shorter top tube. Cyclocross racing is more dynamic than your typical road race (think xc mountain biking), and requires a bike that can be thrown around more easily. Sudden changes of direction, riding over obstacles and jumping on/off are all par for the course!
Components and accessories
A double chainring like on a road bike is typical, but expect smaller gears. You will also see mountain bike clipless pedals and a road bike drop bar! The cyclocross bike really is a mix of mountain and road bike parts.