NEWS DETAIL
| | |
| --- | --- |
| Why Hookless Mountain Bike Rims May Be The Way of The Future? | 09-Nov-2015 |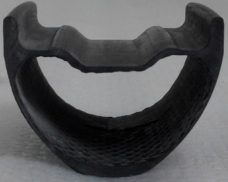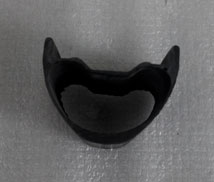 If you've ever installed a tube or tubeless tire on your mountain bike you probably noticed the ridge of material at the top of the rim that juts several millimeters inward from the rim's sidewall. It's called the bead hook, and a growing number of carbon rim manufacturers are doing away with this feature in favor of rims designed with straight inner walls. Performance gains, durability and lowers manufacturing cost are all reasons company's cite for moving away from this long-time rim feature.
What does a bead hook actually do?
The hooks on the sidewalls of bicycle rims came about as a way to center the tire around the rim while the tire was being inflated. They were initially developed as a way to hold road tires on the rims when inflating them to higher pressures.
Several things have happened since the bead hook was introduced more than 50 years ago that make it a vestige of our cycling past. The interface between tires and rims has become much more standardized. Rims now have central drop channels that aids inflation and in centering the tire on the rim. Many rims also have small ridges on either side of this drop channel, called the bead lock, that prevent the tire from shifting inwards while cornering. Last but certainly not least, the aramid or Kevlar material used for tire beads in significantly stronger and less prone to stretching than tires of the past.
What the bead hook doesn't do is to prevent the tire from blowing off the rim or keep tubeless tires from burping.
Benefits of hookless mountain bike rims
Rims without bead hooks are nothing new, in fact they are standard for most automotive and motorcycle applications.
Specialized product manager Joe Buckley said the design team made the transition to hookless carbon rims as a way to improve impact resistance and cut manufacturing costs.
"In carbon rim production, there are a couple ways to make a bead hook. You can mold it into the rim, which is pretty challenging because you are trying to pack a lot of carbon material into a very small space. This can lead to high reject rates at the factory and drive up cost of the rim. Or you can mold the rim and then machine the bead hooks into the sidewall, which creates a nice bead hook, but adds steps to production, which costs more, and also when you machine the rim, the carbon fibers are being cut, which weakens the rim a bit. By creating rims without bead hooks, we were able to get the impact resistance of the rim to improve by a lot, and bring the cost of the rim down as well," said Buckley.
Scott Nielson, director of R&D for ENVE Composites, notes that performance gains were also part of the transition to a hookless design.
"Through our development program we discovered that by removing the hook we could produce a rim and tire combination that performed better that rims with hook beads. We feel that the hookless system gives us a performance advantage. The tire shape that results is more stable and gives the rider a wheel that corners better and will not burp," said Nielson.
Of burps and blow-offs
The primary concerns these companies hear about the transition to hookless rim profiles are fears of tires blowing off or of an increased likelihood of burping air from tubeless tires.
In both cases, the bead lock (the small ridges on either side of the drop channel) is the primary component in retaining the tire and preventing blowoffs.
EVNE states that the company has been prototyping M-series rims for a year and found greater burp resistance through laboratory loading and months of field-testing with a variety of tires.
"When we introduced our first hookless rim a couple years ago, we did a lot of blow-off testing with our tires as well as our competitors'. We were pretty confident that tires coming off were not going to be an issue. We also logged a lot of ride hours on them. We never had a problem with tire retention in development, and in the couple years they've been on customers' bikes, tires have been staying on just fine, no matter tubed or tubeless. To sum up, existing standards that companies are using today have been fine," said Buckley.
The way forward?
So if the benefits are lower manufacturing costs, improved durability and better trail performance, will hookless rims become the norm for all mountain bike rims in the future? Buckley thinks it is possible.
"If you'd asked me that a few months ago, I would have probably answered with 'maybe.' With the product releases from our competitors in the past week or so though, it's looking like what the Roval team discovered might be quickly becoming the norm for carbon," Buckley said. "As for alloy, that remains to be seen. The manufacturing method is very different, as well as the material, so it's a bit of a different animal. There is definitely something to it, though."
Ibis' Scot Nicol agrees. "We feel that hookless is the future. Enough companies have done it successfully that others are starting to get convinced hooks are not needed for low pressure tubeless tires."