PRODUCT DETAIL
Product Details
Highlights
- Wavy shape design (irregular structure) provides multi-angle bracing to increase the strength / rigidity.
- Asymmetric rim shape with 3mm offset drilling improves bracing angle and balances spoke tension to create a stronger wheel.
- Proprietary carbon fiber layup process equalizes impact forces on both long and short sides of rims to make both stronger.
Specs
Material: Toray T700 / T800
Size: 29er MTB
Type: Asymmetric Hookless
Weave: UD / 3K / 12K
Finish: Matt / Glossy
Spoke Count: 28H
Nipple Hole: External / Internal
Outer Width: 37mm
Inner Width: 30mm
Depth: 21.5mm
Hookless Wall: 3.5mm
Offset: 3mm
Weight: XC 360g+/-15g; AM: 400g+/-15g; DH: 450g+/-15g
Flatness: ≤0.2mm
Roundness: ≤0.3mm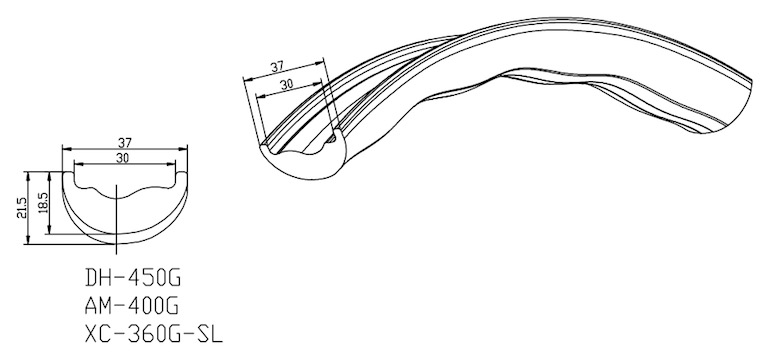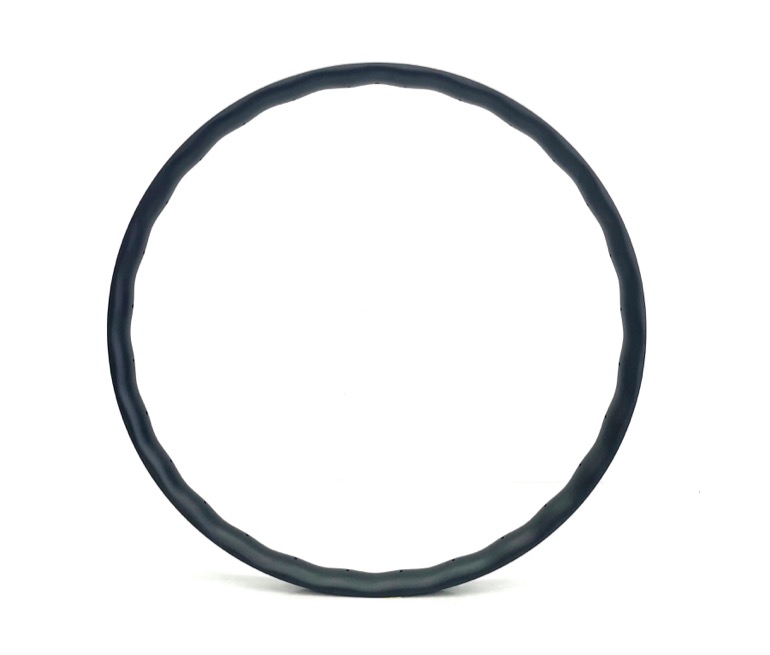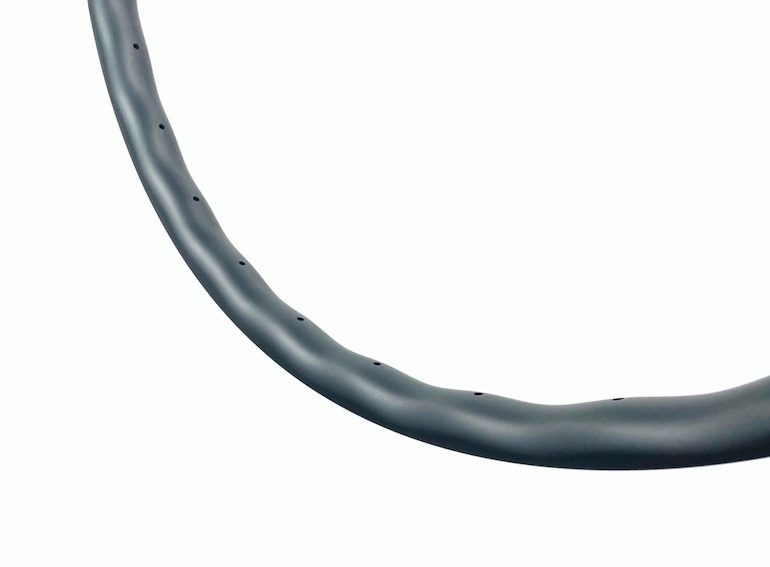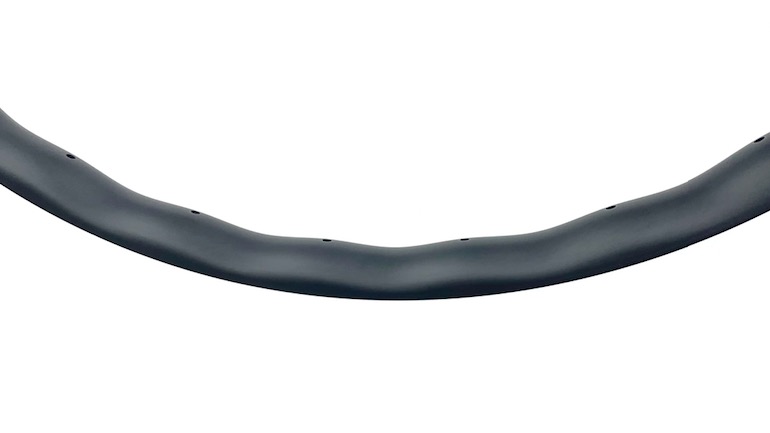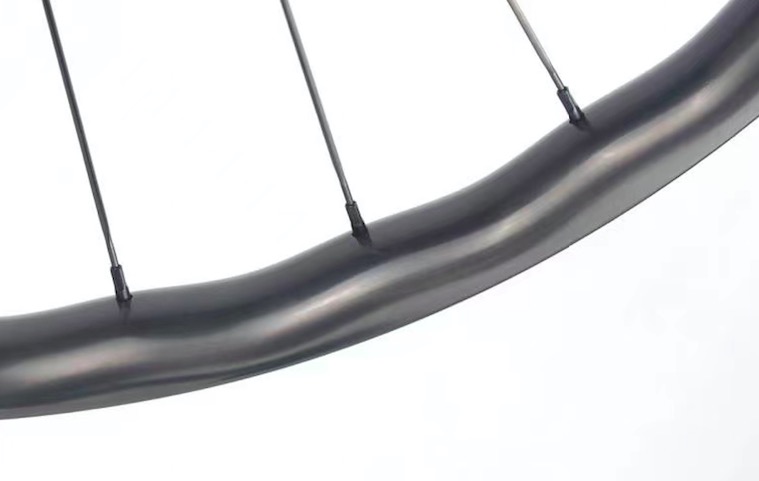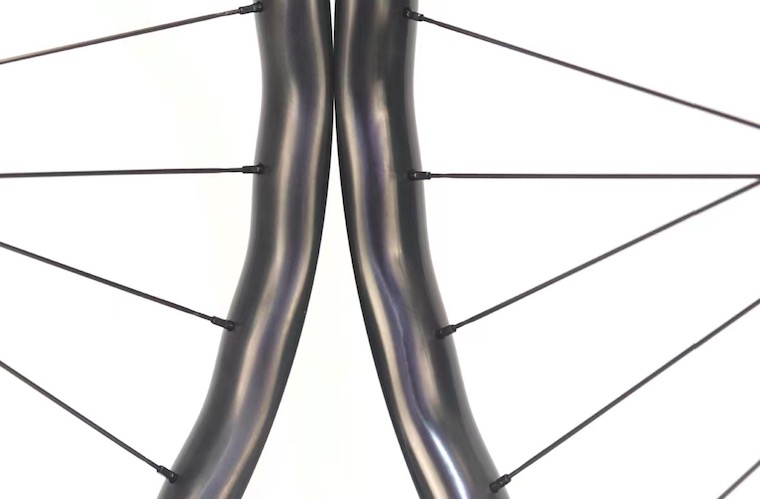 Related Products