PRODUCT DETAIL
Carbon 29er MTB Asymmetric Hookless Rims
Product Details
Specs
Material: Toray T700
Size: 29er
Type: Asymmetric Hookless
Weave: UD / 3K / 12K
Finish: Matt / Glossy
Spoke Count: 16-32H
Nipple Hole: External / Internal
Outer Width: 27mm / 30mm / 35mm / 40mm / 45mm
Inner Width: 22mm / 24mm / 29mm / 34mm / 39mm
Depth: 23mm / 24mm / 25mm
Hookless Sidewall: 3mm
Offset: 2.6mm / 3mm
Weight for 22mm internal wide: 340g+/-15g (XC)
Weight for 24mm internal wide: 365g+/-15g (XC) 385g+/-15g (AM)
Weight for 29mm internal wide: 400g+/-15g (AM) 450g+/-15g (DH)
Weight for 34mm internal wide: 430g+/-15g (AM) 480g+/-15g (DH)
Weight for 39mm internal wide: 460g+/-15g (AM) 510g+/-15g (DH)
Flatness: ≤0.2mm
Roundness: ≤0.3mm
Specs
Super smooth 3k inside wall without excess resin.
Carbon fiber wrapped over to the bead area to provide the best impact resistance
Precise layup design results a light weight rim.
Lab impact test to guarantee the best strength.
Asymmetric design for better balance and stiffness.
Ability to run lower tire pressure and improve traction and rolling resistance.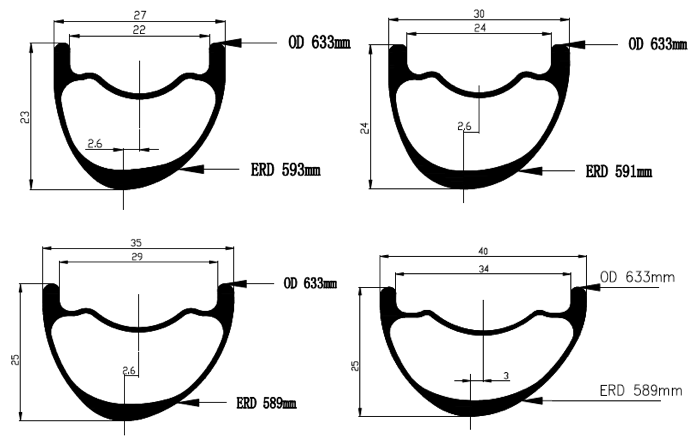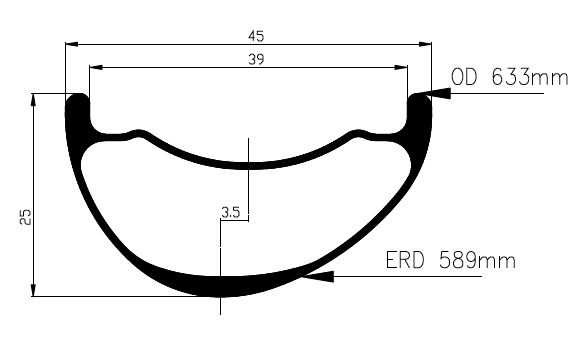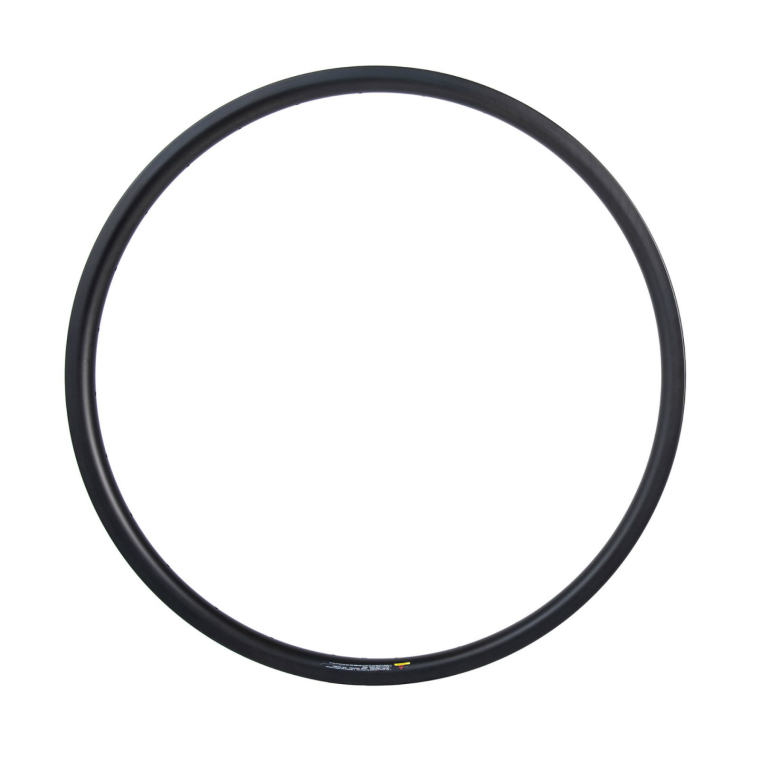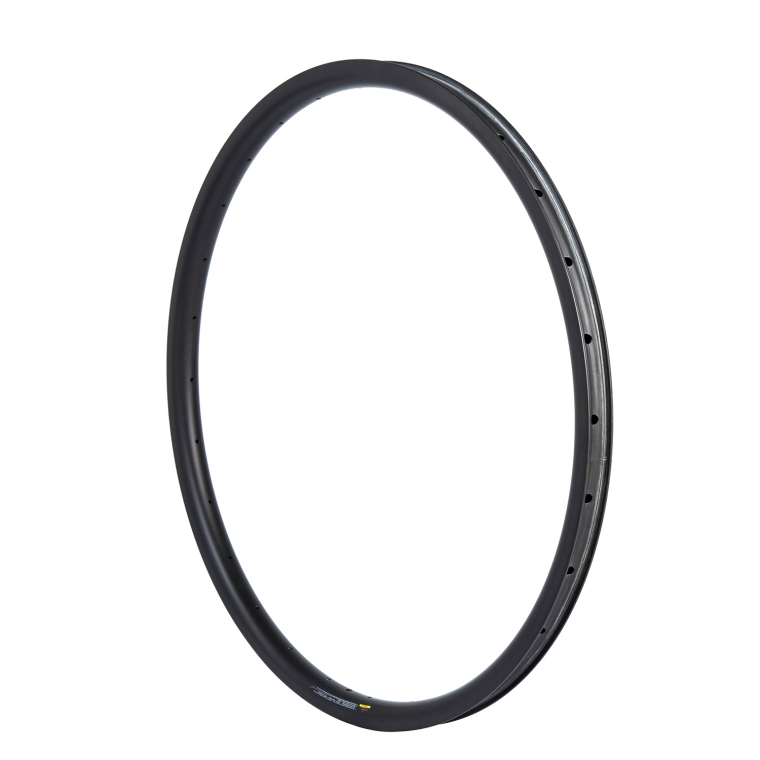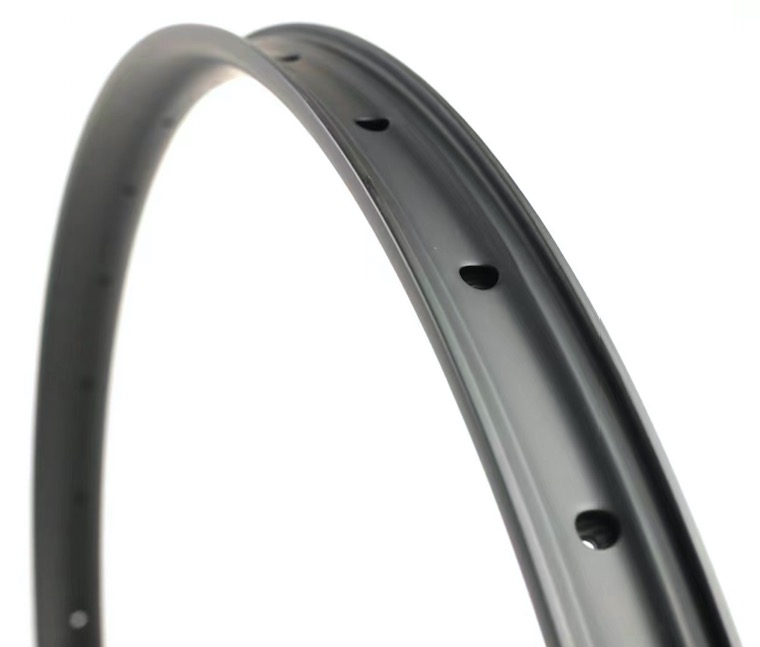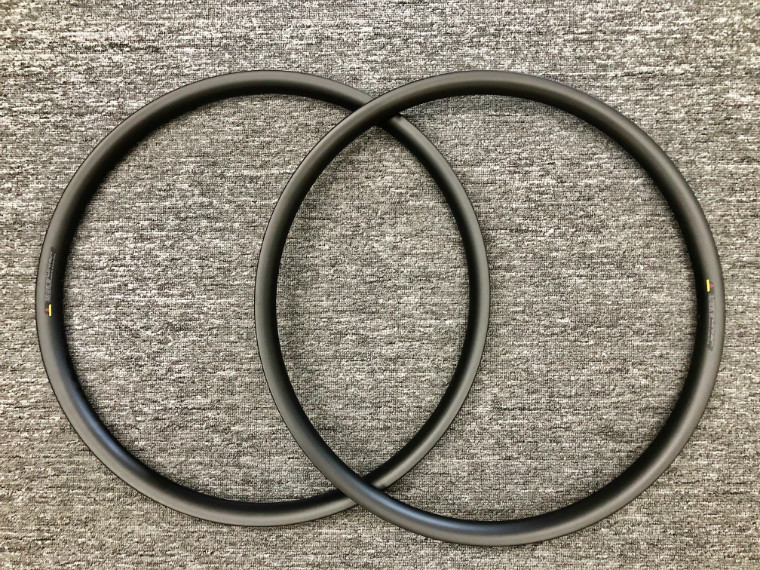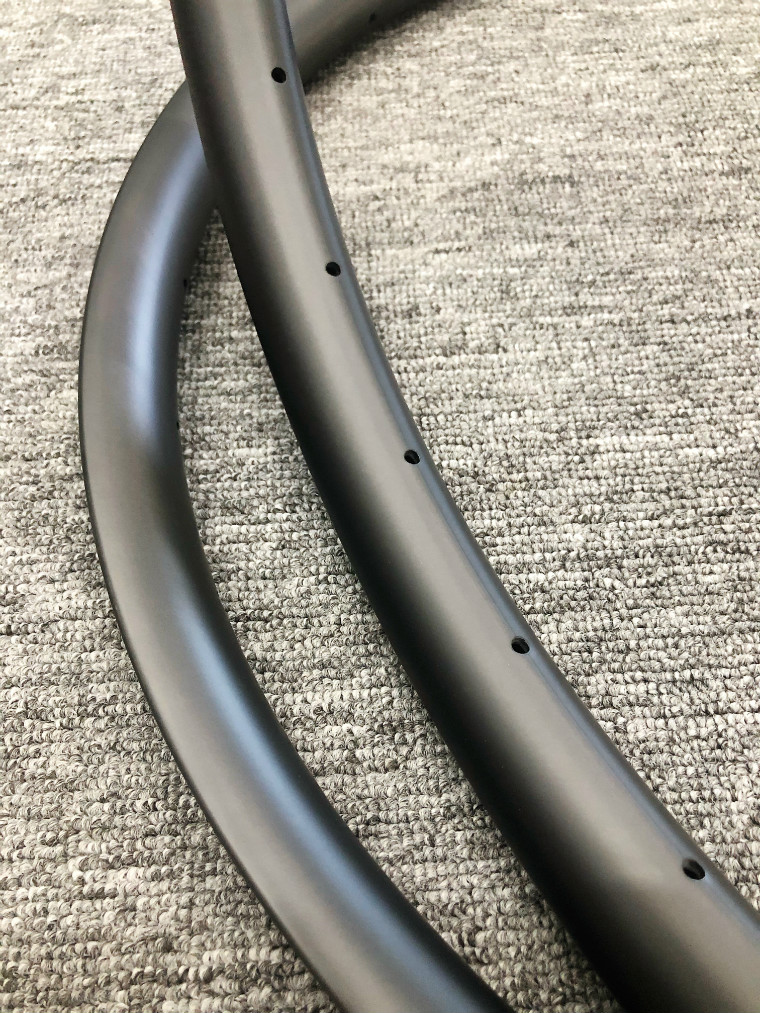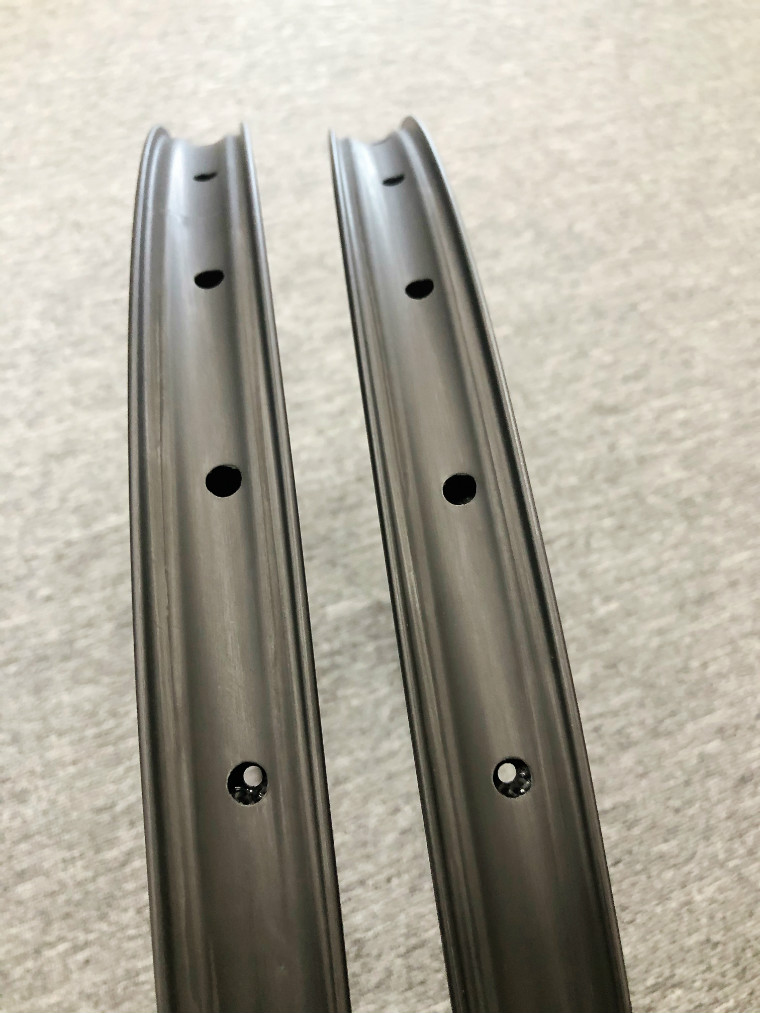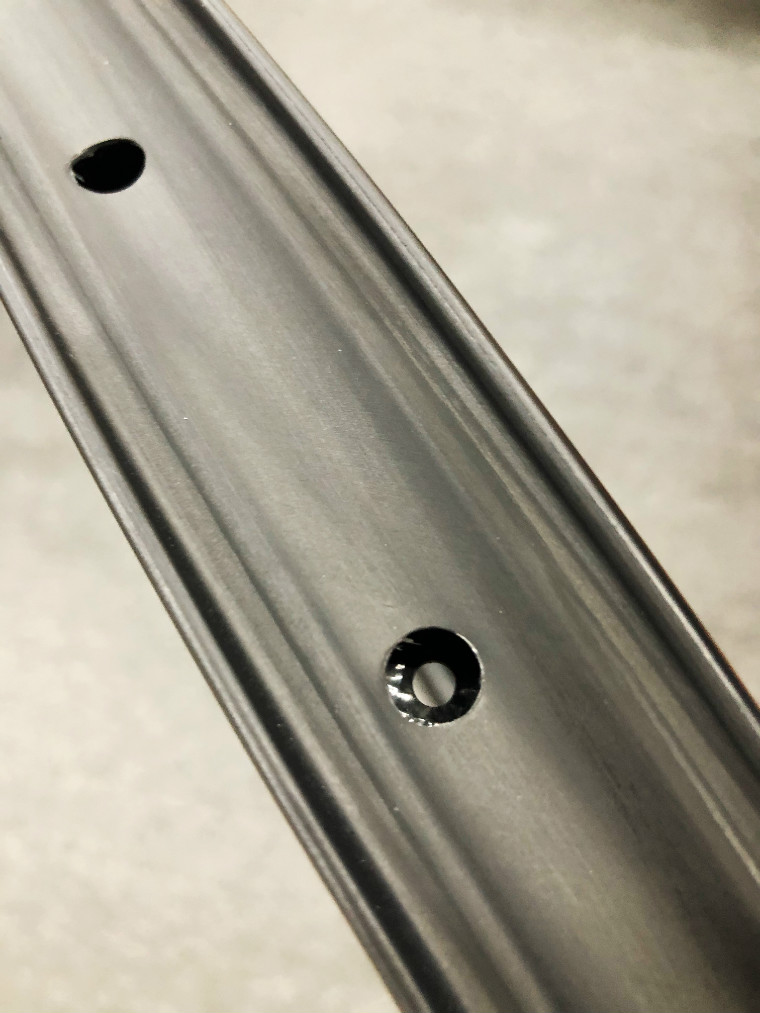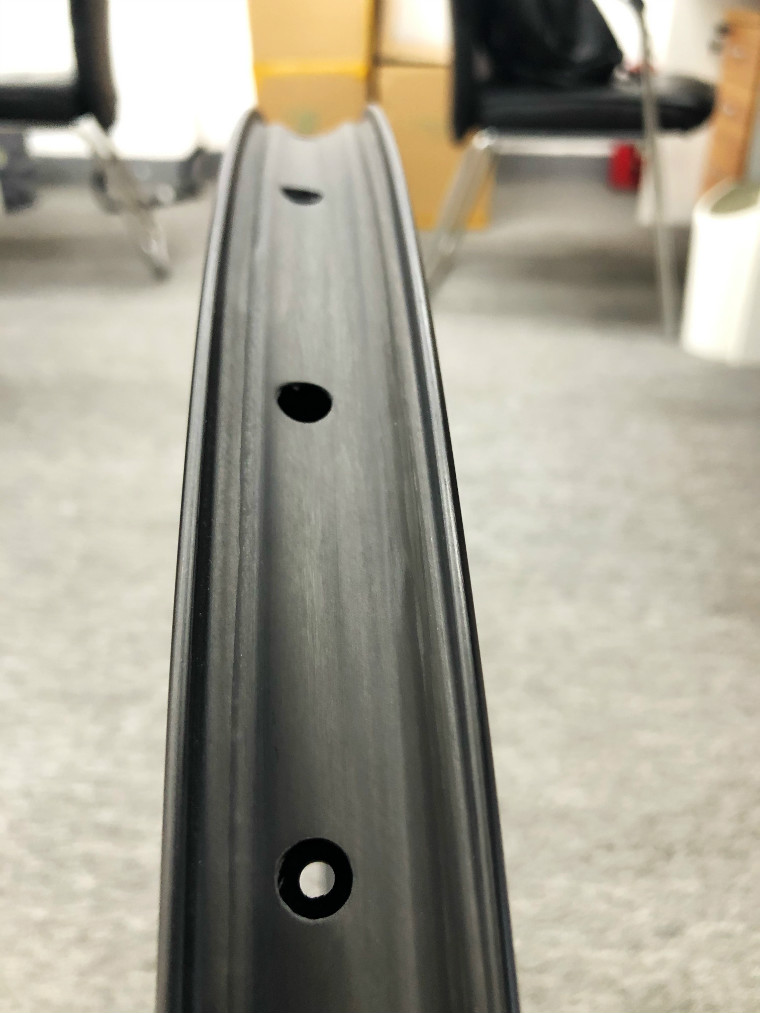 Related Products